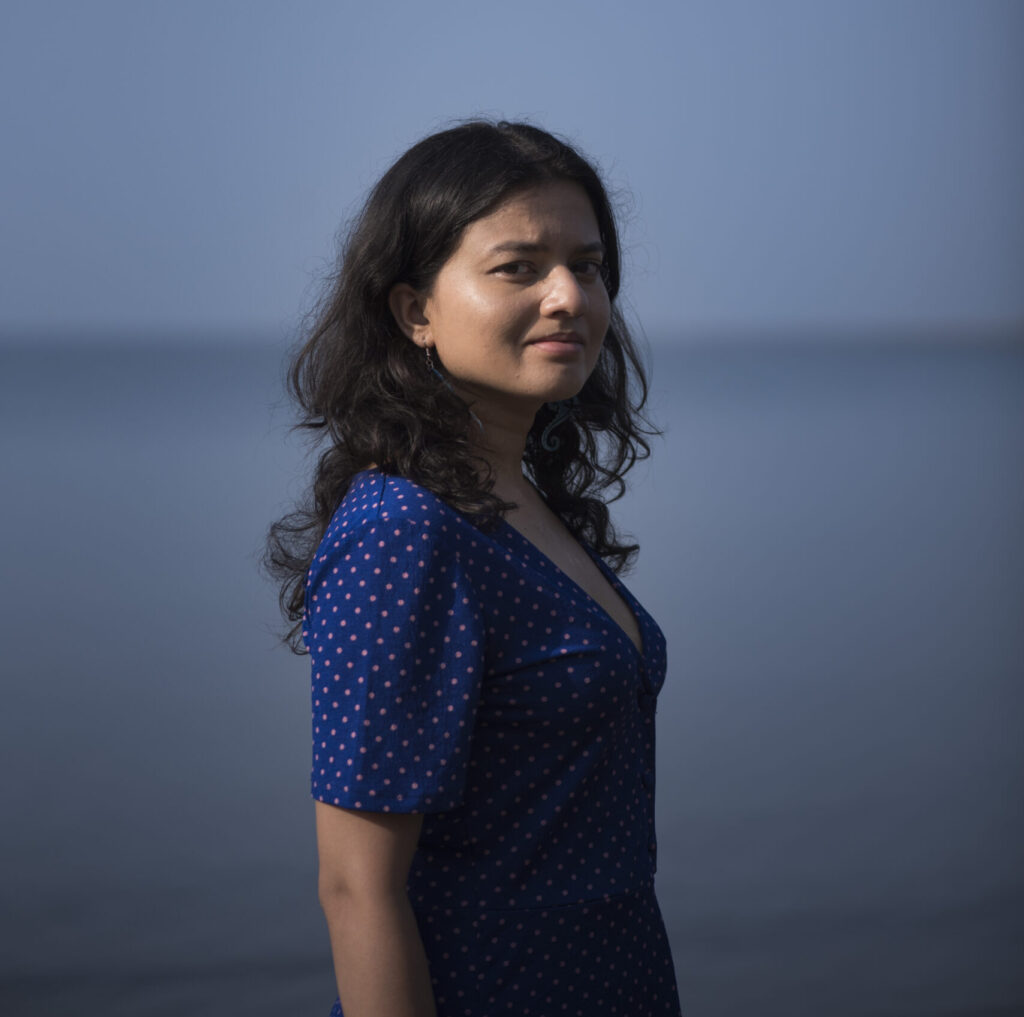 Urvashi Bahuguna is an Indian poet and an essayist who grew up in Goa, India before moving to New Delhi where she lived and worked as a writer for many years. She is currently based in the Bay Area.
Her work has been recognised by a Tin House scholarship, a Vermont Studio Center fellowship, a Virginia Centre for the Creative Arts residency, an Atlantic Centre for the Arts residency, a Charles Wallace India Trust Fellowship, a Sangam House fellowship, an Eclectica Spotlight Author Prize, and a TOTO Award for Creative Writing. 
She is the author of Terrarium (The (Great) Indian Poetry Collective, 2019) and No Straight Thing Was Ever Made (Penguin India, 2021). Her poems have appeared or are forthcoming in Passages North, Gulf Coast, Copper Nickel, Tahoma Literary Review, The Adroit Journal, SWWIM, Southern Humanities Review, The Shore, Orion, Eclectica, Mud Season Review, UCity Review, SOFTBLOW, The Penguin Book of Indian Poets and elsewhere. She has been nominated for Best of The Net and the Pushcart Prize. She is a poetry reader for Four Way Review.
Her articles on culture, books, ecology and mental health have been published in Huffington Post India, Scroll, OPEN Magazine, The Hindu Business Line, FirstPost, LARB: China Channel and other publications.